The Terraces Boutique Apartments Vanuatu
Unwind at your boutique, clifftop apartment overlooking the captivating, Erakor Lagoon.
The luxurious Terraces are Vanuatu's best self-contained apartments. Spacious, elegant and contemporary, they're envied for their special touches—think private plunge pools, high quality furnishings and magnificent stone bathtubs that fill from the ceiling.
At The Terraces Vanuatu there are just 16 apartments available, so you'll enjoy peace and personal space at your Vanuatu holiday standard of accommodation. Sip a cool beverage in the overwater cabana, float in the infinity pool, or enjoy a friendly tennis match at the on-site court.
All this is located just a ten-minute drive from Bauerfield International Airport and a ten-minute walk from the colourful capital of Port Vila.
The Terraces Boutique Apartments are ideal for couples, corporate travellers and families with children over 5 years old.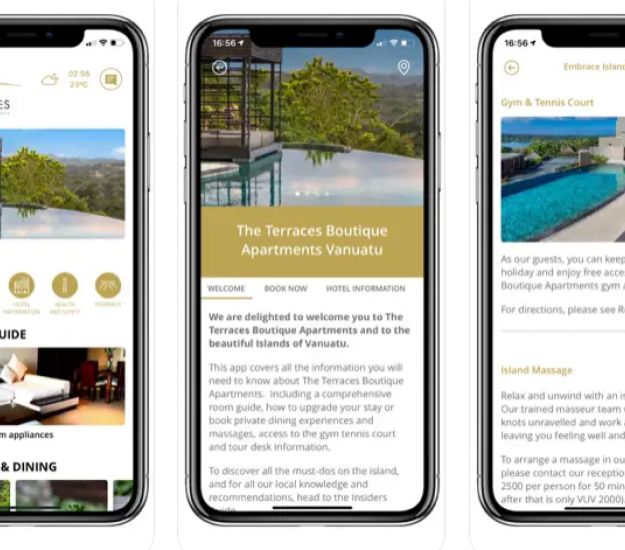 Download the The Terraces App to access the hotel compendium, room service menus, and our insiders guide to Port Vila curated for you.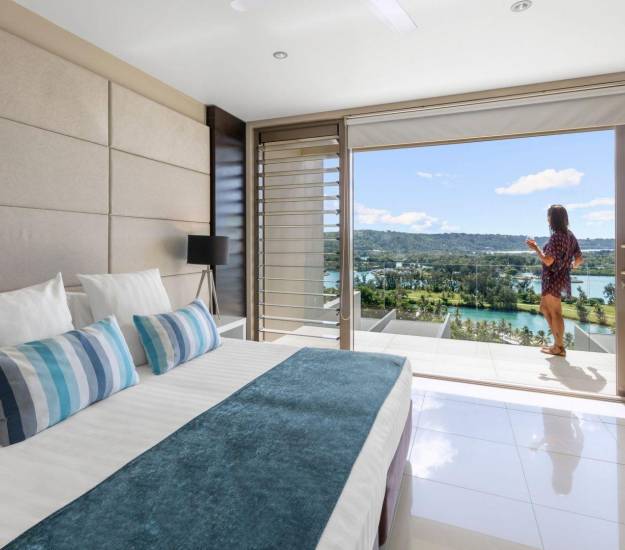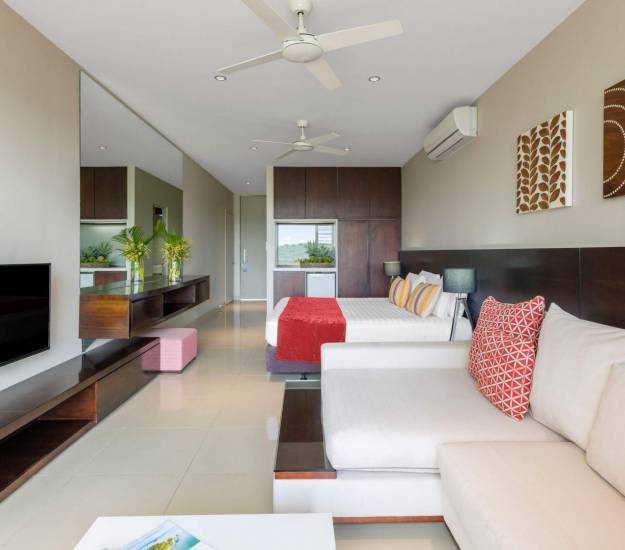 Here's what makes your stay with us so special
Set in the tranquil hilltop of Port Vila, The Terraces offer a relaxing escape while in close proximity to the local town and airport for the best of both
Our team with their friendly smiles help you make the most of your stay in Vila and the facilities offered at the resort.
The Terraces boutique accommodation allows guests the luxury of completely unwinding with an abundance of personal space and peaceful surroundings.
What our previous guests have said
A very comfortable 6 nights here, great position and a short walk to Vila township or the local buses that pass every 5 min or so . The rooms are spacious,
Dicko - TripAdvisor
We had amazing stay!! love the pool esp our kid cant get enough with the pool. The room service was quick n food also great no need to eating out, just call
Vera N - TripAdvisor
We stayed here for out last night in Efate and we were so impressed that we wish we had of spent more nights here. Everything was so nice and they also had
Blake, TripAdvisor
READ MORE REVIEWS