Facilities
The Terraces Vanuatu boutique accommodation has all the facilities you could dream of to make your Vanuatu holiday extraordinary.
Swimming and lounging
The stunning infinity pool is a sight to behold and one of the most popular features of our Vanuatu accommodation. From the edge of the pool, gaze out across the lagoon and rainforest beyond, or catch some rays poolside on one of the relaxing sun loungers. The overwater cabana is the perfect place to read a book, enjoy a cocktail, or simply sit while enjoying the idyllic surrounds. Food and beverages can be delivered poolside too with a nearby telephone conveniently placed for easy contact with our service staff.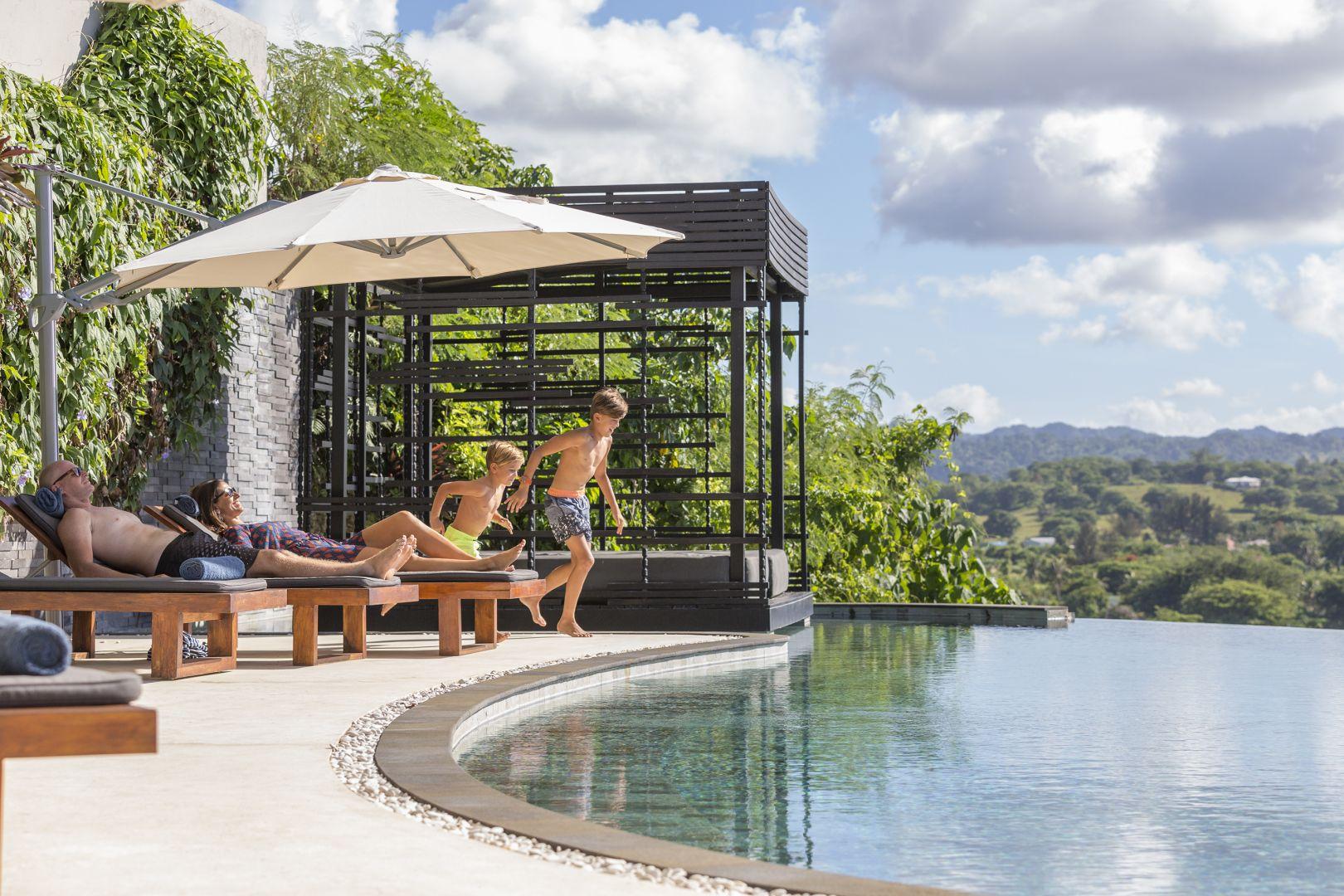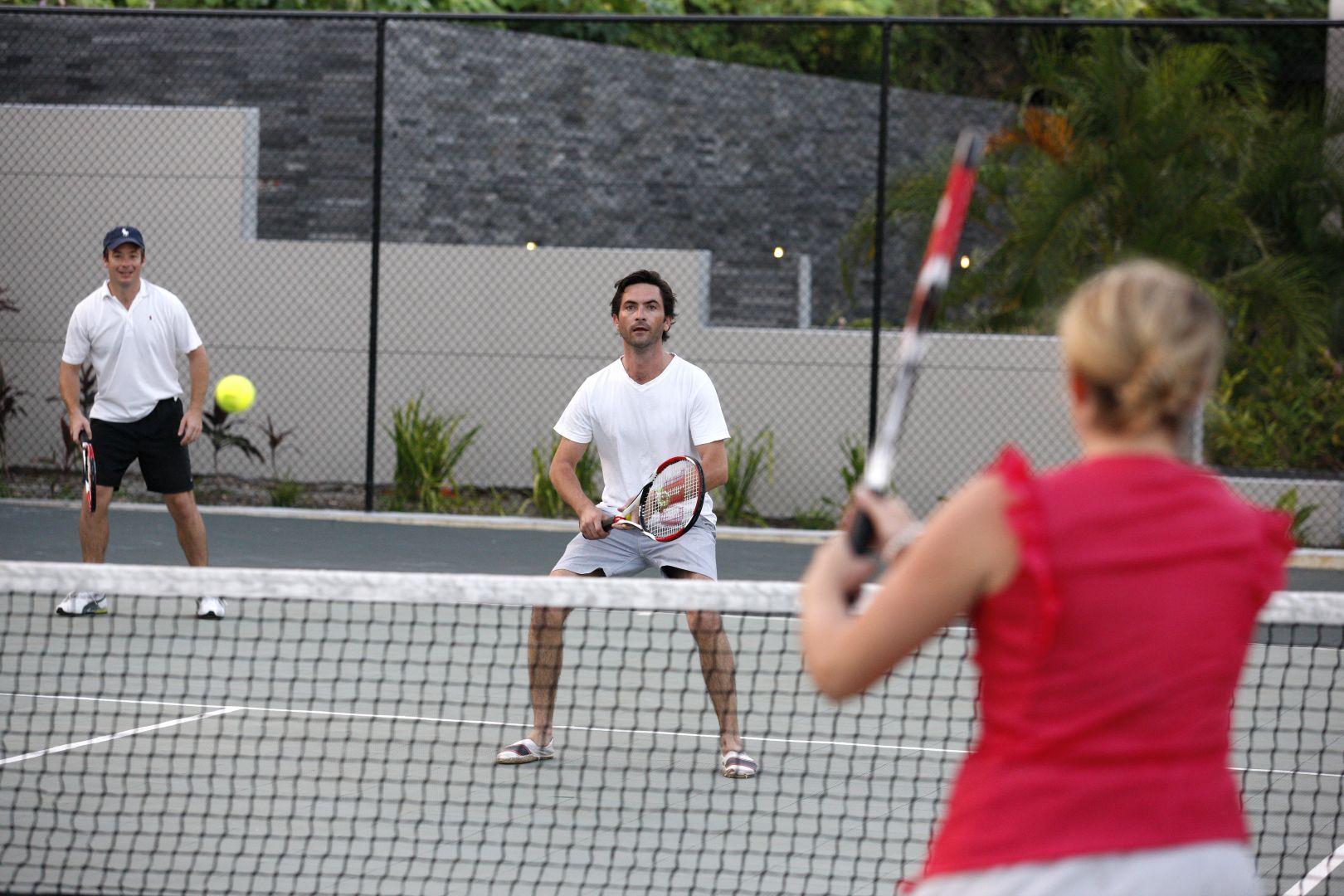 Sport and fitness
The on-site gym helps guests keep their health and fitness in check, with free weights, cardio machines, kettlebells and more all available for guests to utilise. Open from 6.00 am, the gym is spacious, light and cool with air conditioning, ceiling fans, huge open doors and floor to ceiling mirrors stretching along an entire wall. Just outside the gym, the Terraces' tennis court is available to all guests. Racquets and balls can be borrowed from the gym, making it easy for you to have fun and be active while staying close to home.
Dining
Mangoes Restaurant is one of the best restaurants in Vanuatu, and it's located right next door to our Vanuatu boutique accommodation. Choose a fresh, delicious meal from the a la carte menu and enjoy it in the tropical, restaurant garden setting, or order room service and savour your meal from the comfort of your apartment. Mangoes Restaurant is open for breakfast, lunch, dinner and drinks from 7.00 am until late, with dishes to suit all tastes and dietary needs.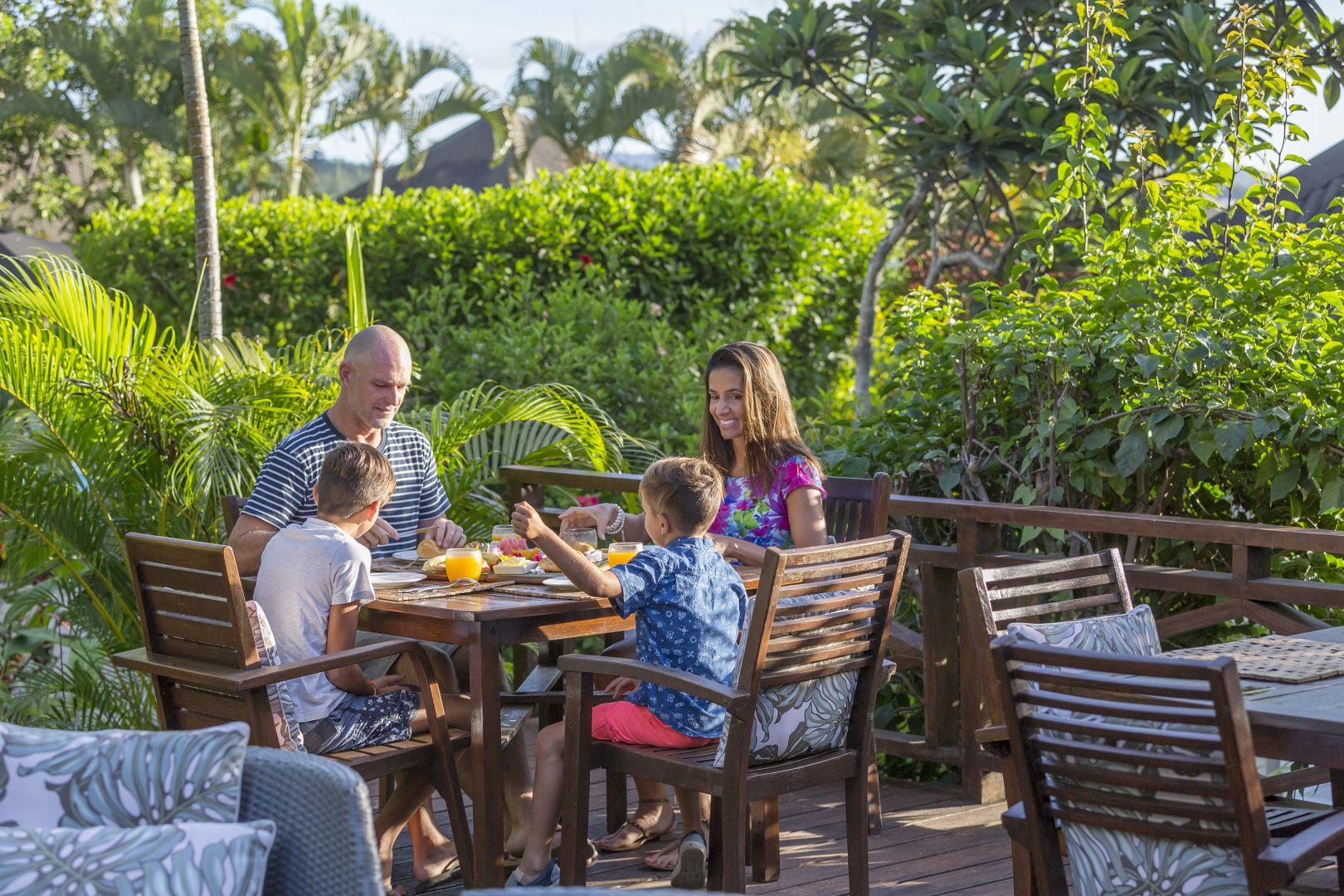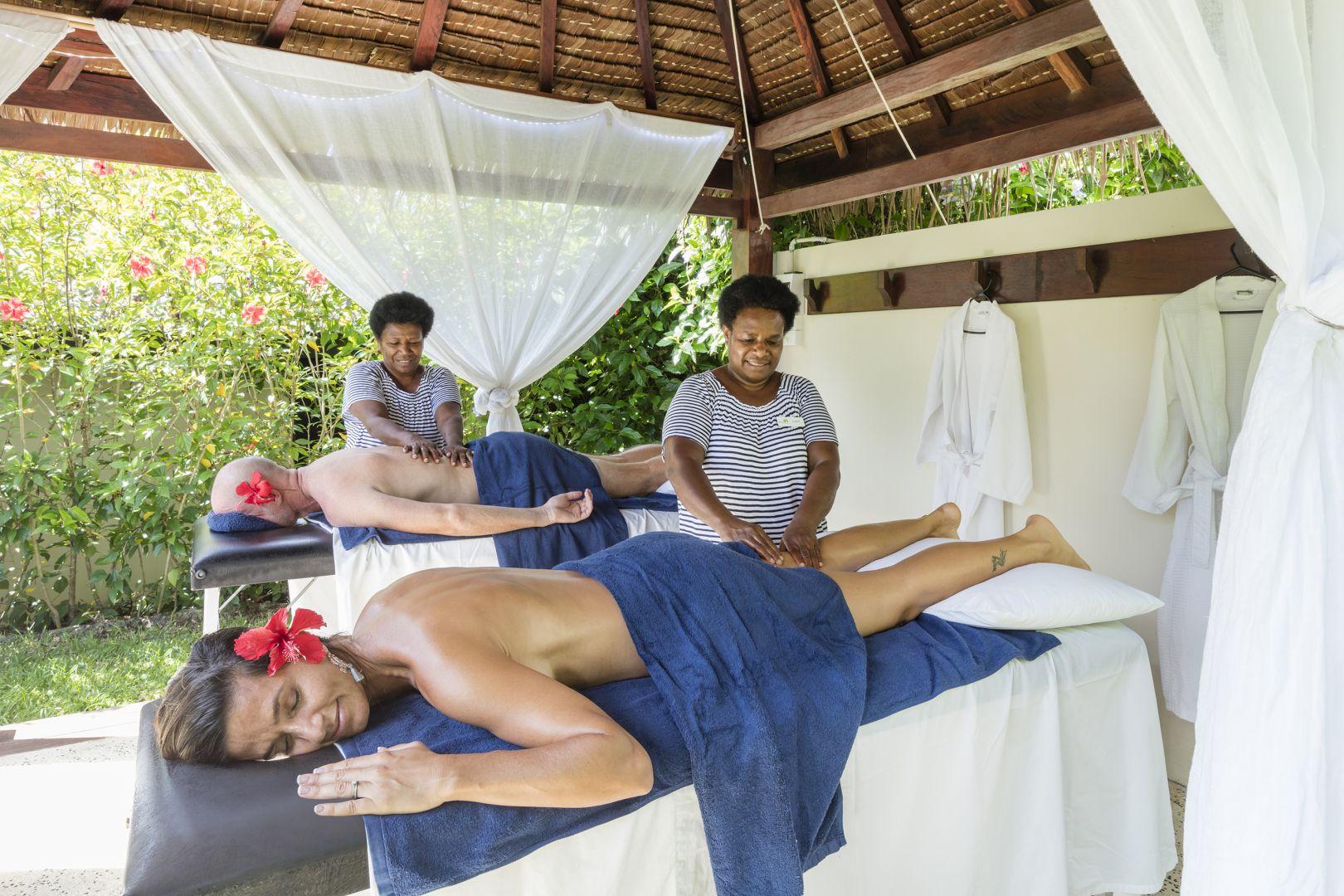 Massage
What's a tropical island holiday without at least one traditional island massage? The Terraces' in-room massage service brings the masseuse to you, so there's no need to leave the comfort of your spacious Vanuatu apartment. The cost-effective 50-minute full body massage is done in the traditional Vanuatu style, relaxing and rejuvenating the body using hand-pressed coconut oil. A private massage fare is also located conveniently at Mangoes Resort, so you can enjoy your massage treatment in a peaceful and traditional setting.
Tour Desk
Our friendly tour team will help you arrange a bespoke programme that suits your budget and desired activities.
We can organise everything enabling you to capture the beauty of Vanuatu. From a trip to Tanna to see the breathtaking live volcano, or simply a local tour around the town. Whatever you choose, we guarantee you will have an enriching Vanuatu experience.
Let our team give you the benefit of their extensive, independent, knowledge to ensure you make the most of what Vanuatu has to offer.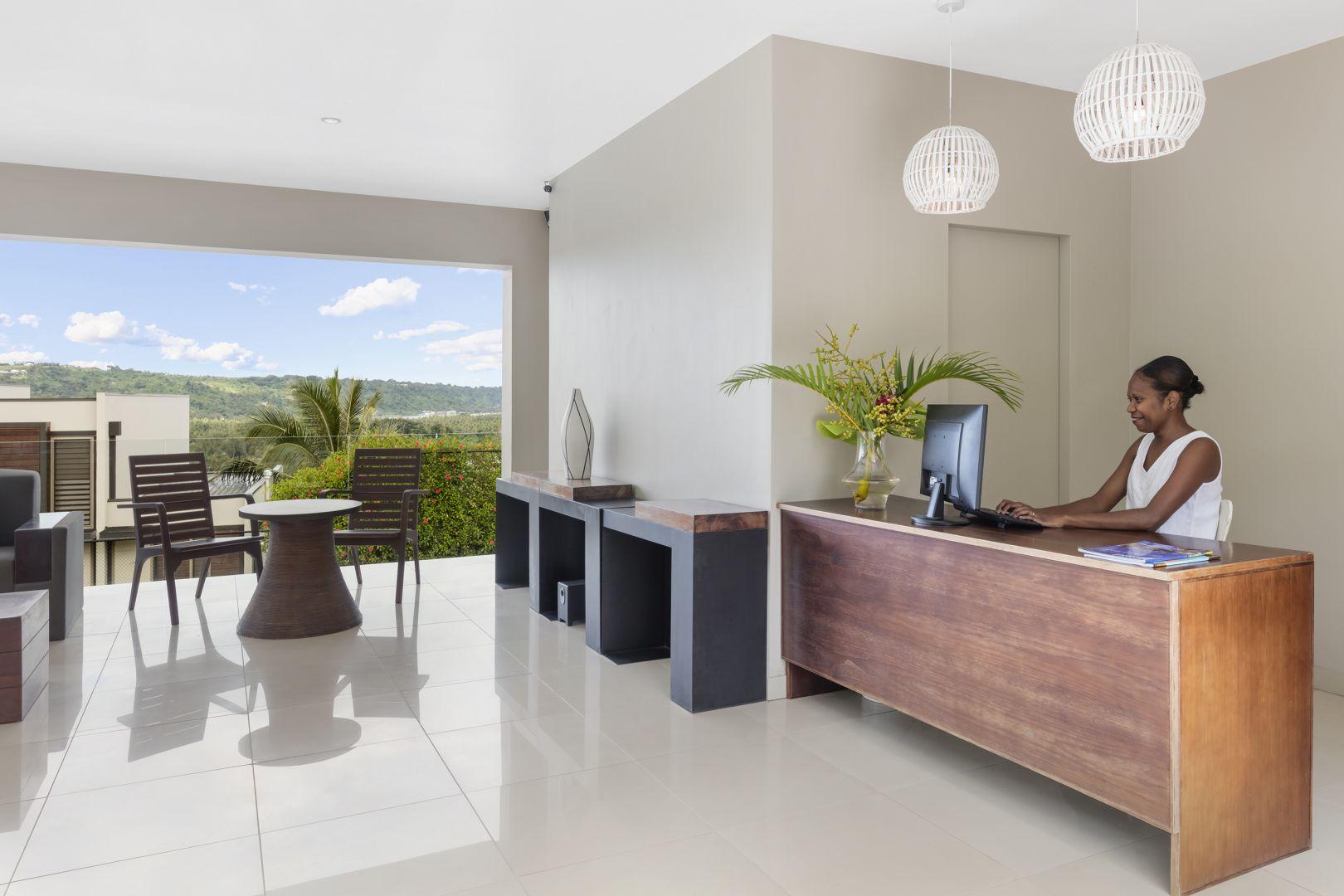 What our previous guests have said
Wow! Simply superb accomodation. We stayed in a 2 bedroom apartment for 9 nights. Very modern and comfortable. Having our own private plunge pool was
Andrea N, TripAdvisor
We had amazing stay!! love the pool esp our kid cant get enough with the pool. The room service was quick n food also great no need to eating out, just call
Vera N - TripAdvisor
We stayed here for out last night in Efate and we were so impressed that we wish we had of spent more nights here. Everything was so nice and they also had
Blake, TripAdvisor
READ MORE REVIEWS